Ottó is a self-regulated community meeting compliance requirements.
We are 'Know Your Customer' (KYC) compliant
KYC is a legally mandated process of establishing and verifying a user's identity. Regulatory obligations placed on TradFi operators also include understanding the nature of a customer's activities, qualifying that their source of funds is legitimate, and assessing any money laundering risks associated with a customer.
Anti-money laundering (AML) protection
Ottó's AML Screening, sanction checks, and risk scoring ensures that an institution participating in a smart contract on the Ottó blockchain is not funding a terrorist organization.
Combating the Financing of Terrorism
Combating the Financing of Terrorism (CFT), refers to a set of standards and regulatory systems intended to prevent terrorist groups from laundering money through the banking system or other financial networks. These practices require organizations to collect identifying information on their clients, as well as the origins of significant funds.
How KYC works
with Ottó
Each Ottó account holder will complete KYC once. Ottó users will register for an account through our portal and submit documentation for KYC verification to Jumio, our third-party KYC provider. Jumio delivers a streamlined and secure KYC process to onboard users into the Ottó ecosystem.
Digital
attestation
Once verified, each market participant will be issued with a NFT (non-fungible token) which attests to their verified identity and is linked to their associated wallet and Ottó account. The NFT will work as a digital form of identity to signal that each user has been identified and verified without disclosing personal details to any other participants in the ecosystem.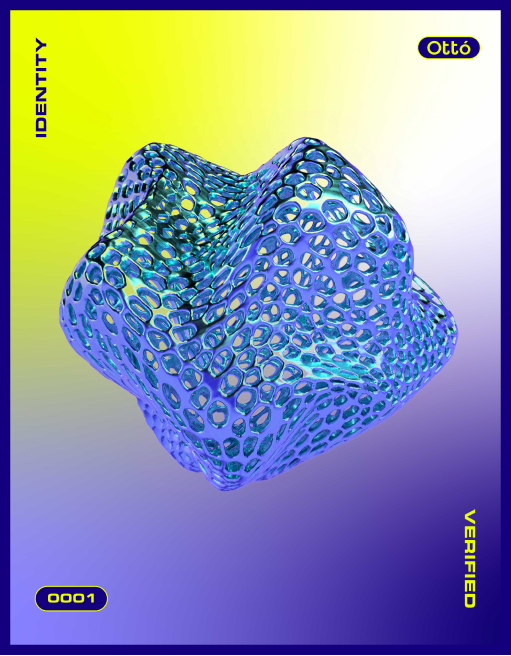 Benefits of using KYC
in the Ottó ecosystem
We can ensure that all funds on Ottó are KYC & AML
It removes the risk of dealing with anonymous parties who have sourced their funds illicitly
It takes the worry from DeFi developers about legal grey areas